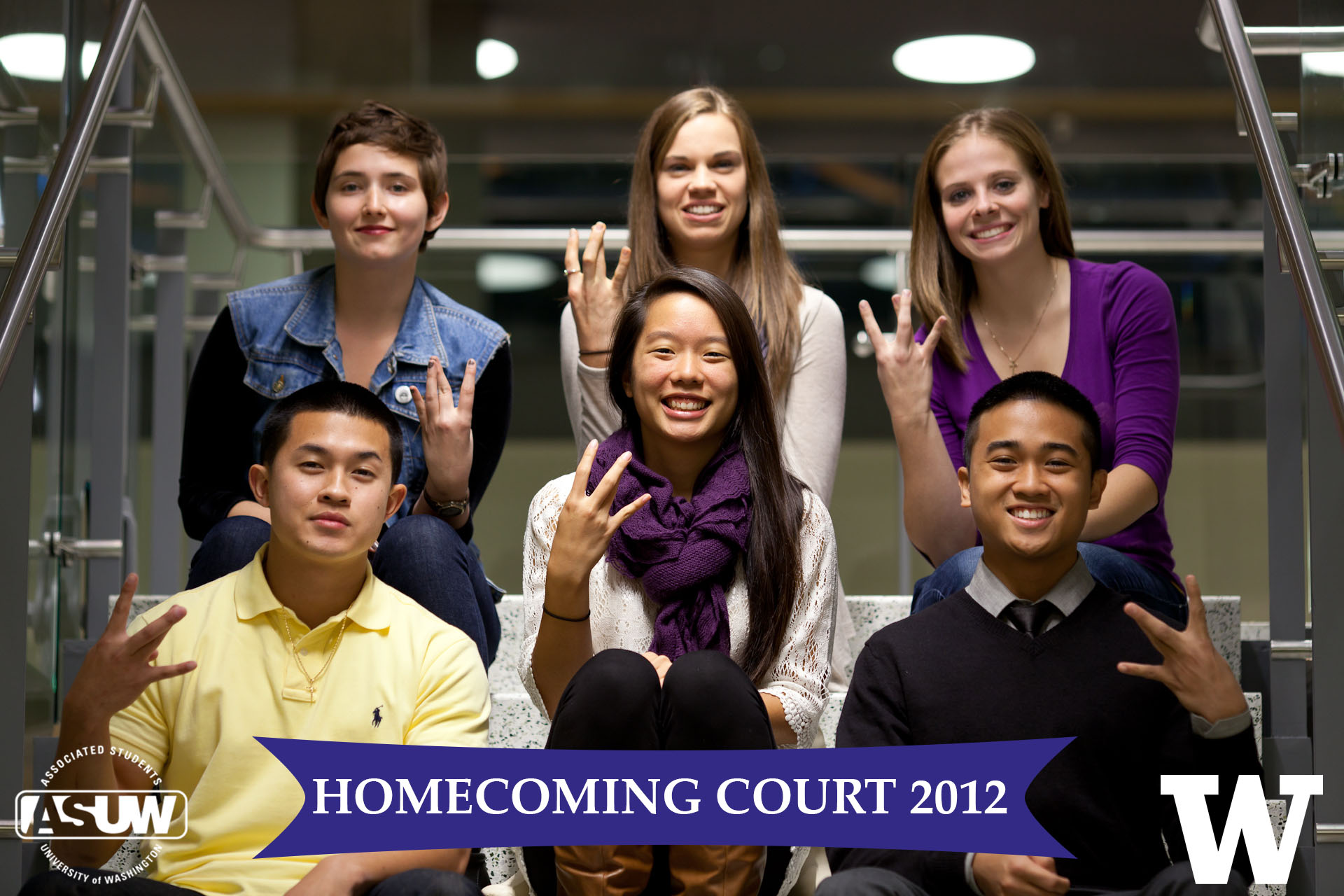 Each year, the University of Washington Alumni Association provides two $1000 scholarships to be given to Homecoming Royalty. The selection process consists of an application based on community involvement, campus activities, career goals, and husky pride. The top twelve are then interviewed, from which the six members of the Homecoming Court are selected. Finally, two are chosen as Royalty and recipients of the scholarships.
This year, the field of applicants was extremely competitive, and yielded the inspiring individuals who had a wide spectrum of skills, involvement, volunteerism, and husky pride.
Thank you to the Alumni Association for generously donating this scholarship!
Another thank you to the representatives from IFC, UGC, UW Alumni Association, NPHC, SAB, Pahellenic, Commuter Commons, ASUW Senate, and RHSA who helped select this year's court and scholarship recipients!
Congratulations of all the members of the court. Being selected on the court is an incredible accomplishment. Further congratulations to Shelby Handler and Bryan Dosono, who were selected from the court as the 2012 Royalty.
Royalty:
Shelby Handler, Bryan Dosono
Homecoming Court:
 Louie Tran, Amanda Anderson, Marnie Brown, Christine Ito